The Captive Sun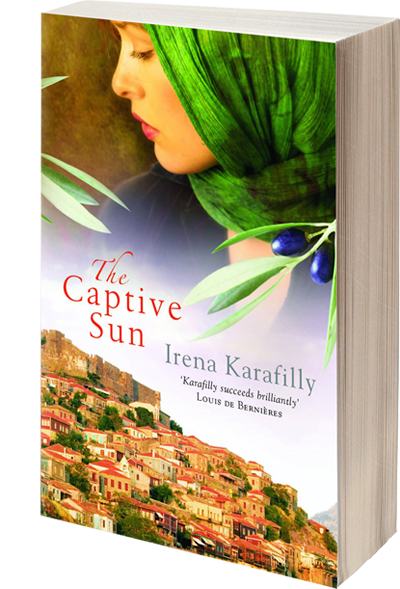 About The Captive Sun
Calliope Adham – young, strong-willed, and recently widowed – is schoolmistress in the village of Molyvos when Hitler's army invades Greece in 1941. Well read and linguistically gifted, she is promptly recruited by the Germans to act as their liaison officer. It is the beginning of a personal and national saga that will last well over thirty years and will see Calliope emerge as a political activist as well as a champion for abused women's rights.
Calliope's wartime duties bring her into close contact with Lieutenant Lorenz Umbreit, the Wehrmacht officer in command of her village. Their improbable friendship blossoms despite Calliope's clandestine work for the Resistance, in a fishing village seething with dread and suspicion.
Amid privation and death, the villagers' hostility finally erupts, but the bond between Calliope Adham and Lorenz Umbreit survives the Occupation, taking unforeseeable turns. Their complex, defiant relationship continues through several tumultuous decades, as Greece is ravaged by civil war, oppressed by military dictatorship, and finally liberated in the mid 1970s.
A bestseller in Greece, The Captive Sun is a haunting, sumptuous novel, weaving the private and the historic into a vivid tapestry of Greek island life. At once informative and spellbinding, it chronicles the story of an extraordinary woman and her lifelong struggle against social and political tyranny.
In Bookstores Now!
---
More purchase options available here.
Prologue
---
The day on which the stranger appeared in the village was a snapping, spitting day in March; the sort of day on which men were wont to grouse about their arthritis and gout and to bicker with everyone in their household before heading down to the kapheneion, where they could, for a time, forget all their troubles. It was 1935 and only the devil could have masterminded the current state of the economy. This was the one thing everyone seemed to agree on …