The Captive Sun: Author's Notes
The Captive Sun took seven years to research and write, after gestating for a decade. The story was inspired by a Canadian poem about Stella Ioannidou, a Greek woman on the island of Lesbos, who immolated herself in the late 70s rather than let the authorities move her to an old folks' home in the capital. Living in the village of Molyvos, I learned that she had been the local midwife and, long before that, a schoolmistress, reportedly dismissed for her political views during the civil war. There was a lot of contradictory information, but everyone seemed to agree that she had been beautiful, well-educated, promiscuous, and exceedingly out­spoken. The same woman is said to have inspired Myrivilis' Greek classic, The Schoolmistress with the Golden Eyes, but the two characters have little in common other than their profession and their golden eyes.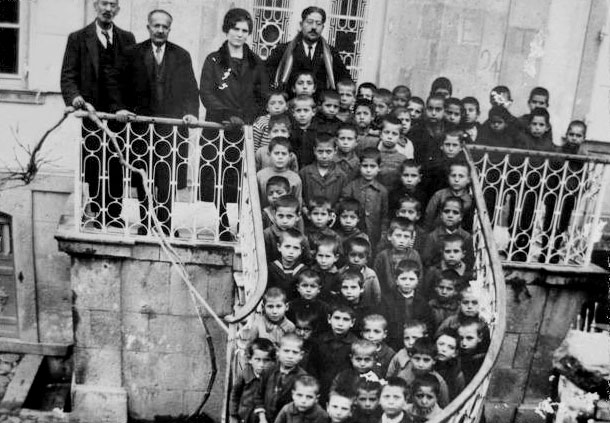 The life of the fierce Stella fascinated me, so I wrote a long story about her, and sent it to the New Yorker. One of the editors urged me to turn it into a historical novel, but the project, at that early stage of my career, simply seemed too daunting.
Years went by. I went on living in Greece, thinking about Stella, and how I could make the story of one woman's struggle for personal independence mirror her nation's travails. Eventually, I decided to have a go at it.
The woman who had inspired the idea for the novel was certainly fascinating, but I found it difficult to identify with her character and I did not think I could make her into a sympathetic protagonist. After countless drafts, Calliope Adham emerged as a more idealistic sort of person, but nonetheless an iconoclast; an extraordinary woman who falls in love with a Wehrmacht officer while working for the Greek Resistance during the German Occupation, and who spends the rest of her life struggling for freedom and social justice.
I was virtually at the end of the first draft when I decided not to let my heroine immolate herself, as originally planned. In the novel, she was meant to do it in protest against the Junta, but I came to feel that it was the wrong ending for my indomitable character. So Calliope Adham, determined to live by her own rules, ended up dictating her own plot as well.
---
About the Novel's Setting
The plot of The Captive Sun takes place in a highly picturesque Greek village situated on the northeastern Aegean island of Lesbos. Although its official Greek name is now Mythimna, the old Turkish name of Molyvos is still in demotic use. The island is separated from Turkey by the narrow Mytilene Strait and was part of the Ottoman Empire until 1912. In Greece, Lesbos is pronounced Lesvos and is often referred to as Mytilene, after its capital.